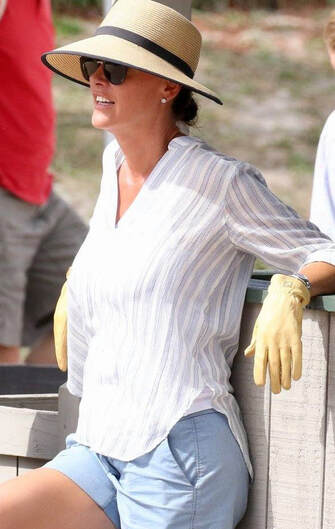 Ruth Nicodemus is the owner and trainer of Serenity Show Stable, Inc. Ruth began riding at the age of nine. Her love of horses started even earlier. Ruth showed on the local and "A" circuits starting in the maiden division and progressed up to the USEF Medal finals at Harrisburg and the ASPCA Maclay Regionals. Ruth found her true passion when she began teaching at the age of 16. When Ruth was out of her junior years she immediately became a professional. Since that time, she has had many wins in the hunter, equitation, and jumper rings with her students. Some of those wins have been at finals such as the CHJA Finals, Marshall and Sterling finals, NEHC Finals, Zone Finals, and the PA National to name a few.

Ruth brings together the perfect combination of professionalism, horsemanship, and fun to her clients. Whether a student is just learning to ride or is heading into a show; Ruth will give that student 110% of her focus and energy as she has done for countless riders.

Ruth has a fantastic talent for putting together the right horse and rider to create a winning combination. Her teaching style is simple and yet very effective, combing the basics and a sense of discipline into each rider. This gives the rider the tools to accomplish their goals. Ruth's motto is simple, hard work pays off. Ruth is 40 years old and a new resident of Stamford, CT. Her life long passion has been riding and teaching and has been doing so for more than 24 years.
---
Sherry Dill Gagliardi grew up riding in North Salem at the age of six. Since then, she has spent time competing in the hunter, equitation and jumper ring. Most recently she has competed in the jumper ring with her horse Bavaro.
​
Sherry developed a passion for both the animals and the sport and always knew she wanted to make it her career. She joins Serenity Show Stable with a vast experience in all aspects of the industry from barn manager, show manager, teaching, groom, rider and even a sales associate in a tack store. There isn't much that Sherry hasn't done. If you ask Sherry why she choose this as her career she will say, "I'm just in it for the love of it!"
---